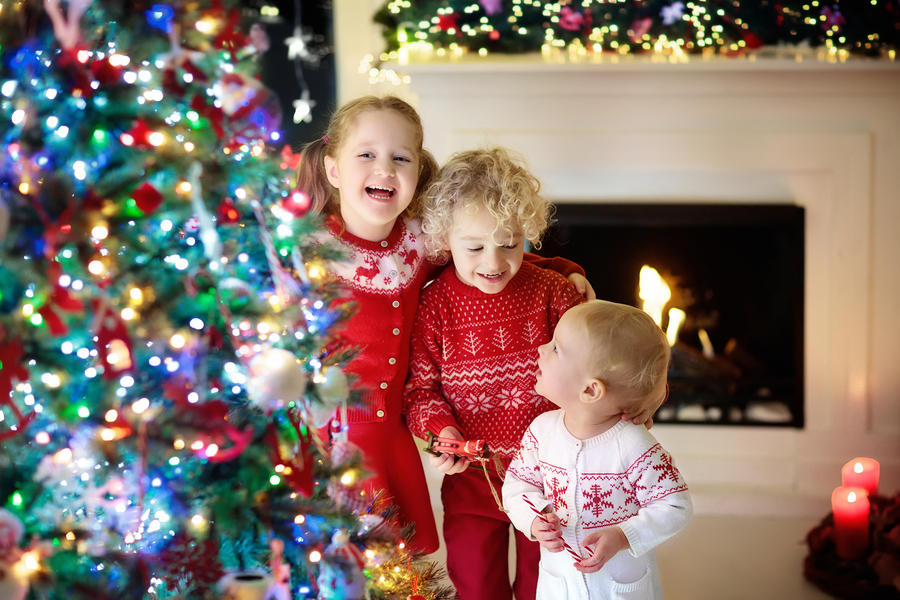 How to ensure your cozy holiday fireplace remains safe
(because there's a fine line between toasty and roasty).
Basking in the warmth and glow of a fireplace during the holidays is a wonderful thing. Often the epicentre of the family home, the fireplace draws us like a moth to a flame. But fireplaces also have the potential to pose danger over the holidays, so we thought we'd share a few fire safety tips to ensure your family time around the hearth is as safe as possible.
Decorating around a fireplace
Today's fireplaces are so much more efficient nowadays, meaning that more heat radiates into your room and less heat wastefully escapes up and out the chimney. With that in mind, take extra caution when decorating your hearth:
Do not hang stockings directly over a burning fireplace – we're not drying our socks anymore, folks!
If you opt for an artificial tree, look for one that is fire-resistant – most artificial Christmas treesare made from PVC plastic which is fire-retardant but not fire-resistant
Place your Christmas tree a safe distance from the hearth, ensuring that electrical cords and tree branches are nowhere near the flames
Water your tree daily to keep needles moist – your tree will dry out more quickly if you're operating your fireplace.
If your mantle features decorations such as holly or garlands, avoid lighting candles
Check the temperature of your hearth when your fireplace is operating – you may or may not be able to place wax and other materials which can melt on your mantle. Trust us, it happens!
What NOT to burn in your fireplace
Just because something is "natural" and/or flammable, it does not mean that it's safe to burn in your fireplace. Not only can dangerous chemicals be emitted into the air that you and your family are breathing, fireplaces and chimneys can be damaged by residue.
If you have a natural tree, never burn the green branches in the fire when you take it down. Dry needles can burn in a flash and create rapid, unwieldy fires that produce an excess amount of smoke and chimney debris
Avoid burning gift wrapping and packaging in the fireplace, as they contain many chemical additives that will seep into the air
Keeping guests safe
 Remember that your holiday guests and their children & pets might not be accustomed to fireplace safety.
Be sure to have a fireplace screen in place if curious or rambunctious children are running around
Even the smallest ember can catch fire on someone's clothing, so encourage awareness for those who like to cozy up to the hearth
Year-round safety
Make sure your smoke alarms are in working order and that there is a fire extinguisher in close proximity to the fireplace
And as always, keep your chimney and hearth clean with regular sweeps, and ensure your flue lining is in good shape without cracks
Comfort and safety go hand-in-hand when it comes to fireplaces and the holiday season. By taking thoughtful precaution, you and your family and friends can rest easy – in front of the fireplace.