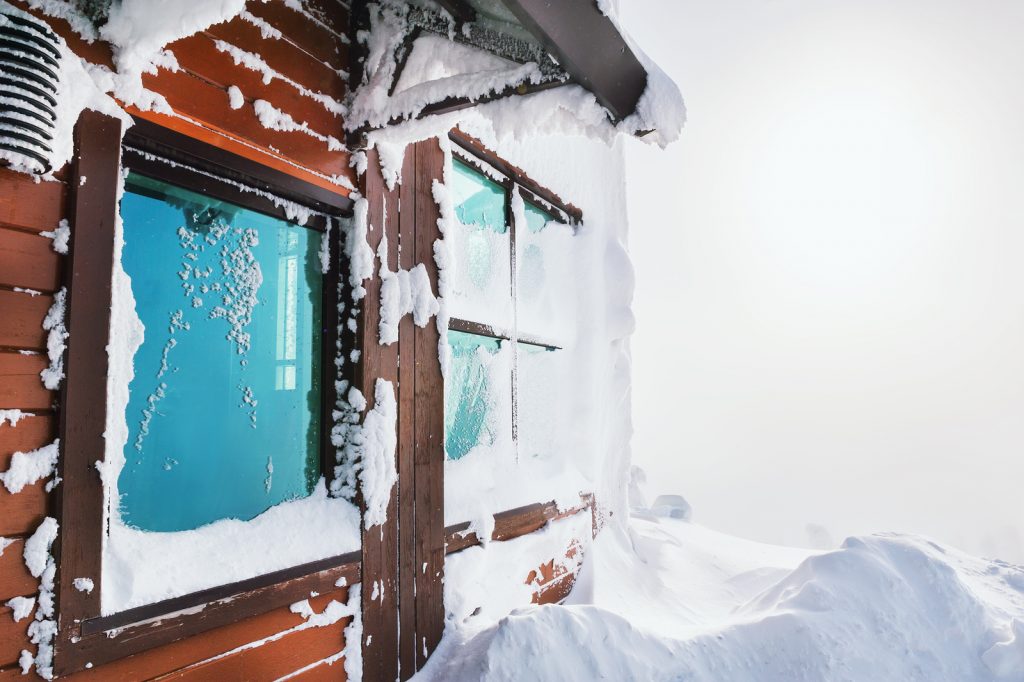 When the weather dips below -25C, having your gas fireplace fail to turn on is that last thing you want to happen. And trust us, it happens.
With blowing snow, ice build-up and deep-freeze temperatures, the cap on your gas fireplace can become blocked. The cap can be found at the end of your fireplace vent (vertical on the roof or horizontal out the wall).  When this happens, one of two things will happen – the fireplace won't ignite, or it will shut off automatically as a safety measure. This prevents carbon monoxide exhaust from entering the home. Thankfully, all modern gas fireplaces feature fail-safe shut-off valves. This means gas flow will automatically turn off if the pilot flame extinguishes.
Prevention is possible
A frozen cap is preventable. If you know that a cold snap is coming that will last more than a couple of days, make a point of keeping your gas fireplace running at mid to high temperature to fend off freezing.
You should also consider regular inspections of your cap, to ensure that it doesn't contain compacted ice of snow, or yes—even small animals and nests. If your cap is not easily accessible, be sure you call on a reputable fireplace service provider such as Hubert's. We will conduct the inspection safely, remove anything that needs to be removed, and may make recommendations to keep your fireplace running in order to thaw out your cap.
Don't forget the gas meter
Gas meters need to be checked regularly too. Proper inspections involve gentle brushing away of snow and ice. Salt, hot water, or ice melting chemicals should never be used to remove snow or ice from a gas meter. It is also essential to have well-functioning eaves troughs in order to prevent water from dripping on our gas meter or vents.
We're here to help
When the winter gets bitter cold, the warmth of the fireplace calls. If those temperatures get the better of your fireplace, you may need help, and Hubert's is here for you. With over 95 years in the business, we're no stranger to the challenges posed by the cold. Call us. We'll send a trusted technician who will have you warm again in a jiffy.