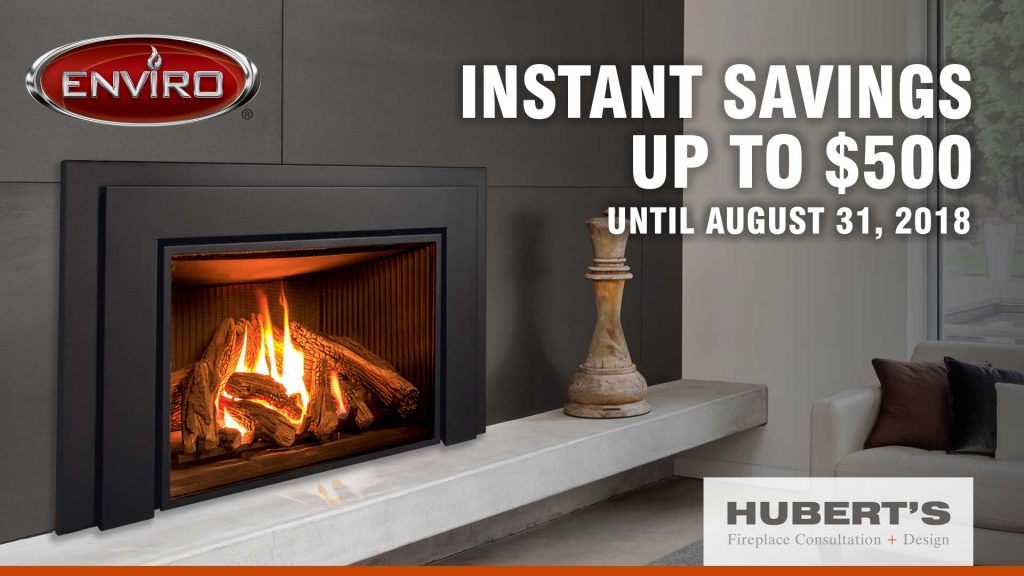 Do you have plans to install a new wood, pellet or gas stove this fall? Want to save a good chunk of change on your investment? Hubert's supplier Enviro is offering a limited time rebate of up to $500*. Offer expires August 31, 2018, so act quickly!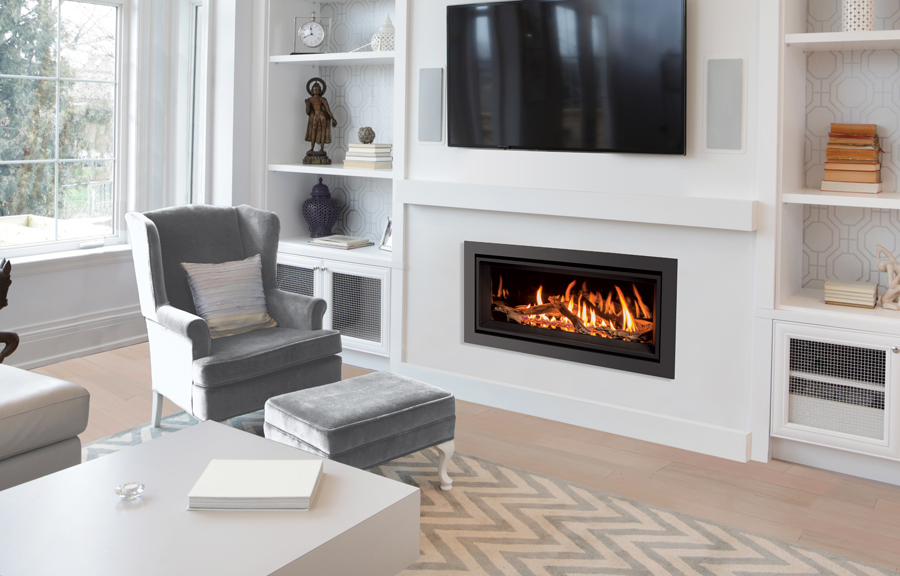 The process is simple. Here are the easy steps to follow:
And if you want to experience the Enviro product line first hand, by all means come visit the Hubert's showroom where we have 7 functioning models on hand. See which one best suits your needs and then make the leap to warmth and style with Enviro!
Known for their realistic logs and flames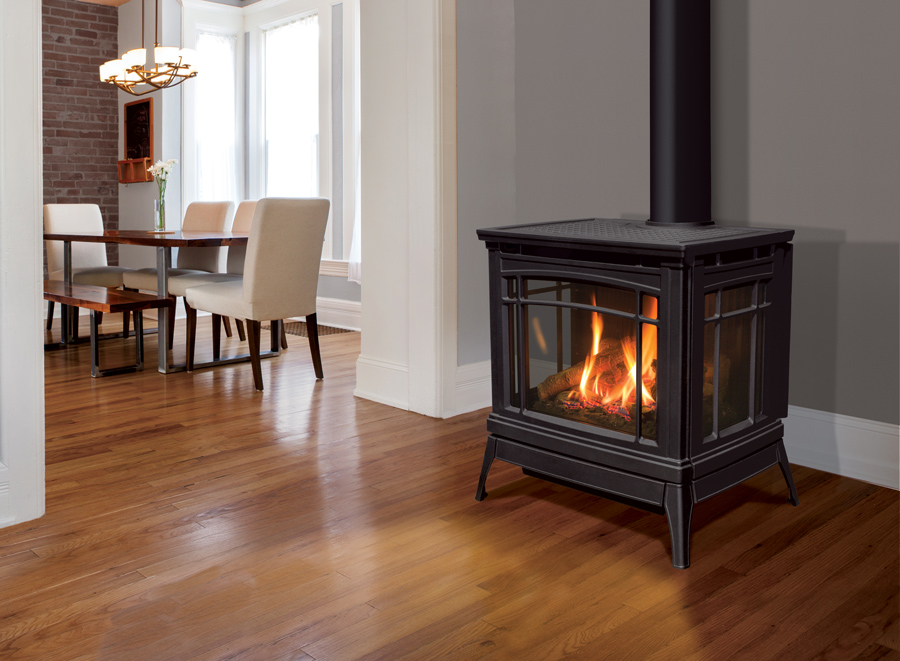 The Canadian-made Enviro fireplace brand has been designing gas, wood and pellet heating appliances for almost 30 years. In that time, they've developed a notable reputation for their focus on realistic and aesthetically pleasing logs and flames. With Made from cast iron, stainless steel and ceramic, Enviro's designers use only the finest materials and latest technology to build the most attractive and efficient units possible. All of their products are suitable for natural gas or propane and come in a range of BTU inputs – from 20,000 to 50,000 BTUs. And naturally, because Enviro has a reputation for high-end aesthetics, they offer hundreds of finishes, trims and colours on all of their models.
Don't delay! Take advantage of this limited time promotion TODAY! Offer ends August 31, 2018!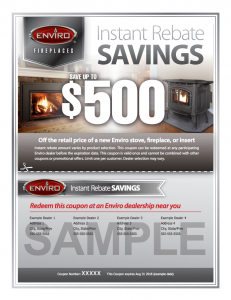 Sample Coupon
*Please note that the rebate amount varies by product selection. This coupon is valid once and cannot be combined with other coupons or promotional offers. Limit one per customer. Dealer selection may vary. Coupon valid from August 1, 2018 to August 31, 2018.