Save up to $300
ON ALL JØTUL STOVES AND FIREPLACE INSERTS
June 4-Sept 7, 2018
Hubert's Fireplace Consultation + Design is pleased to partner with Jøtul for their sixth annual Stove Changeout Program. With the goal of improving air quality by removing dirty burning non-EPA certified wood-burning appliances from use, and reducing the burning of open fireplaces, Jøtul North America is offering  you the opportunity to save up to $300 off the purchase of a Jøtul wood or gas stove, or fireplace insert.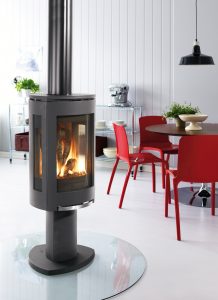 Emissions Matter.
Just 20 old, non-EPA certified wood stoves can emit more than 1 ton of fine particle pollution (PM 2.5) into your area during the cold months of the year. A successful wood-burning replacement program and changeout can significantly reduce harmful pollution including PM2.5, CO2, methane and air toxics. Source: https://www.epa.gov/burnwise/burn-wise-changeout-guide
What Does EPA-Approved Mean to Canadians?
The United States Environmental Protection Agency – EPA's standards govern the manufacture and sale of wood stoves, and certain wood burning fireplace inserts with the goal of making "new heaters significantly cleaner and improve air quality in communities where people burn wood for heat." Source: https://www.epa.gov/burnwise/ordinances-and-regulations-wood-burning-appliances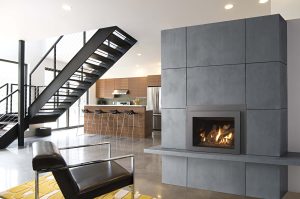 The Hearth Patio & Barbecue Association of Canada – HPBAC sheds light on the comparison between US EPA standards and Canadian CSA standards at http://hpbacanada.org/wood-burning-appliances/
In a nutshell, within Canada the CAN/CSA B.415.1-10 test standard (Performance testing of solid-fuel-burning appliances) and the US EPA 2015 test method are considered equivalent. However, products in the US must be tested using the US EPA test method and meet 4.5g/hr PM emissions or less.
Do reach out to the Hubert's team for all of your questions on efficiency and emissions ratings. Our highly trained team can guide you through the process of selecting a unit that meets your all of your standards: emissions, efficiency, design and budget.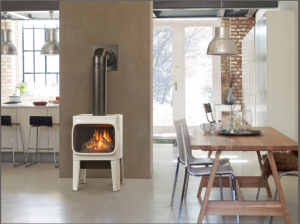 How to Get In On The Change and SAVE $300 on Jøtul at Hubert's
For detailed information on how you can "Get In On The Change", contact us at the Hubert's Fireplace Consultation + Design Showroom in Ottawa at 613-728-3786 or by e-mail info@hubertsfireplaces.com